Did Barcelona just spend €88 million on Suarez?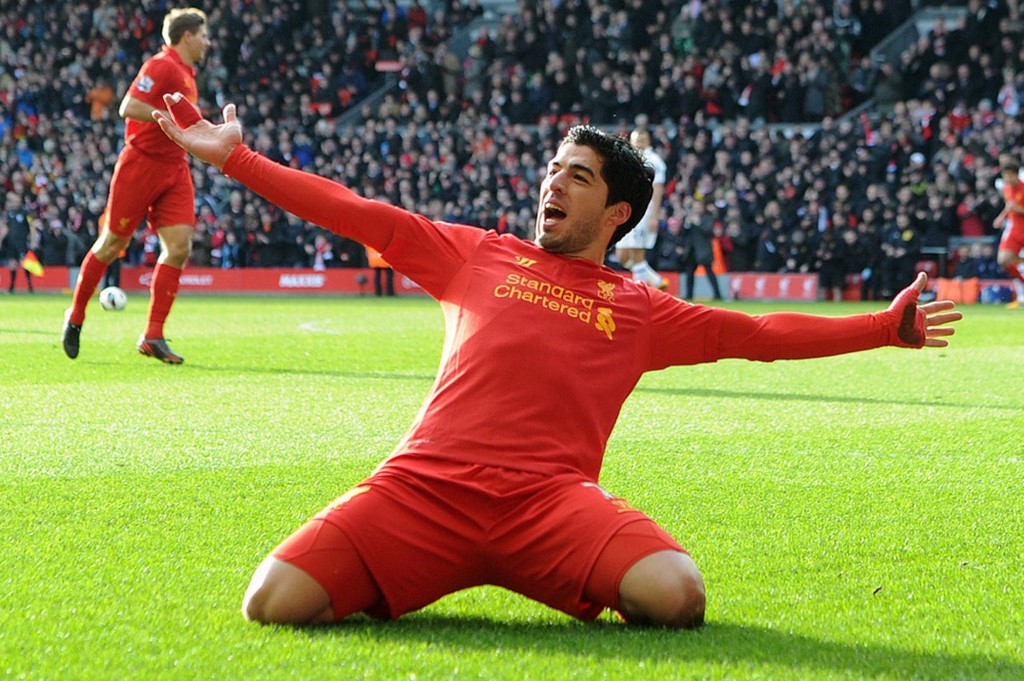 All reports are suggesting that Barcelona and Liverpool have reached an agreement for the 27 years old Suarez which is believed to be around €88 million. Reports are suggesting that Suarez bill be officially presented as Barcelona player next week. Spending that much money on a player is a tremendous investment and a huge burden for any club and that's why in order to be a successful soccer club you need to have owners-sponsors with deep pockets.
But when it comes to Suarez there are some fundamental questions to ask: 1. Is Suarez is a good buy for a team like Barcelona? 2. Would he fit on the team knowing that they have a unique style of playing (just remember Ibrahimovic)? 3. Did they overpay to get him? 4. Will his previous behavior hurt Barca's image when their slogan is "More than a club"? 5. And ultimately, can they trust him that he won't bite again?
– It's hard to agree with the amount that Barcelona paid for him. Just think about the fact that because of his ban by FIFA, he cant' play until November, so he is going to miss part of the season. Barcelona do need him now to help Messi and Neymar because last season they struggled with goals. Their new coach Luis Enrique will have to carefully analyze Suarez and how is he going to play him.
– Barca have a very unique way of playing mostly known as tiki-taka and that dates since the Cruyff era. Their system is based on the entire team passing the ball around with short passes and keeping possession. It's not a system that fits every striker. It certainly didn't fit Ibrahimovic who is a very talented player. Suarez is going to discover very fast that their leader is Messi and because of his talent and indisputable track record the game is played around him. If he can co-exist with Messi and Neymar on the attack, the trio would definitely create one of the most feared attacks in soccer.
– One of my biggest concerns is his hefty price tag. In today's sports it's all about money. I don't know how much money is Barcelona going to get back from Suarez. When other teams pay hefty price tags like this, they certainly think about their IRO (Return On Investment). Other than the goals that he is expected to score, it matters how many jerseys is going to sell with his name on it, how many tickets for games will be sold, his image and marketing rights…? I'm wondering how many fans would want to buy a jersey that says "Suarez" on the back. He has created a very bad reputation on himself and Barcelona will need to do a lot of damage control.
– Barcelona was always a well liked team with great image around the world. They have the Unicef logo on their jersey and instead of Unicef paying them, they pay Unicef. The reputation on their academy is impeccable and definitely one of the best soccer academy's in the world. So how does Suarez fit in that image? Many fans around the world carry to the stadiums drawings of dog protective masks to show their hate towards him. It should be a big concern for Barca.
– So ultimately you have to ask the question if Barcelona can trust him. It was speculated that there would be a "bite clause" in his contract. What if it happens again? Wasn't this enough? What else does a player need to do to destroy his career? I'm all for giving second chances, but in his case it's the fourth chance that needs to be given to him.
My conclusion in the end will be: if Suarez is successful at Barcelona, overtime fans might put his past behind and support him. That's exactly what Barcelona's executives want. But they are well aware of the risk and the work they have to do in their part when it comes to his image and how it's all going to play out with the fans.
Hekuran Latifi
Editor-in-Chief,
Inside Sport Center
Jul 12, 2014