LeBron James returns to Cleveland: WTF just happened?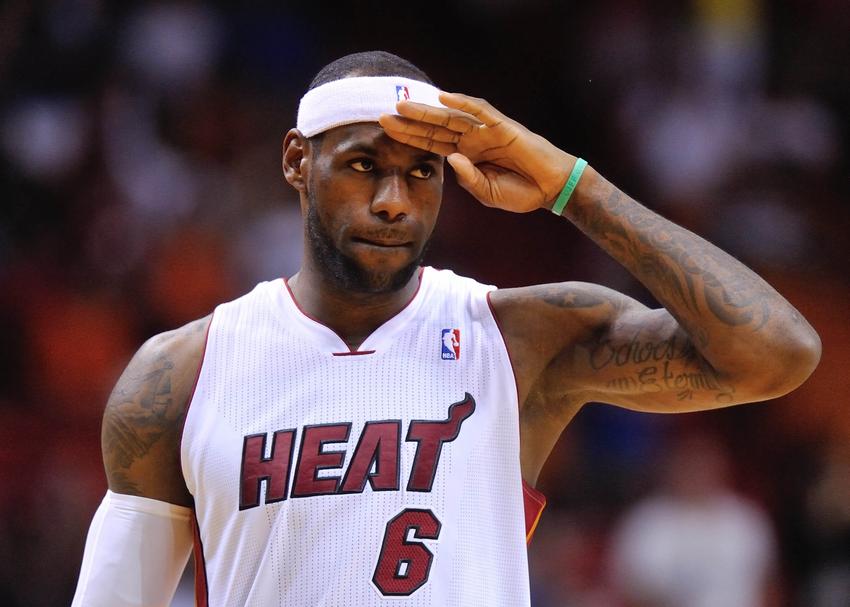 Somewhere on my laptop is a word document of about one hundred or so words chastising anyone who dared to believe LeBron James would leave the Miami Heat. Today he announced he was signing with the Cleveland Cavaliers and returning to repair his fractured relationship with his home town and bring them a title.
Don't ask me how we got here because I have no fucken clue. Thirty four days ago the Miami Heat were tied 1-1 in the NBA finals looked poised to take home their third straight title. Now James is in Cleveland, Chris Bosh seems like he will sign with Houston and the Heat are set to trot out a lineup of Dwayne Wade, Norris Cole, Haslem, Shabazz Napier and Josh McRoberts which smells an awful lot like a lottery team. Four years ago Dan Gilbert came off like a scorned ex-girlfriend writing a hate letter in comic sans and promising that he and the city of Cleveland would be just fine without "The King." Angry Clevelanders were burning their LeBron jerseys and media members and basketball fans alike were eager to question LeBron's "Decision" and legacy and heart and whatever else. How quickly all the animosity has been forgotten. LeBron is the Cleveland Caveliers ex-girlfriend that was too hot for them. He was their Topanga, their Charlie, their Cindy Sanders, their…..well you get the idea.
LeBron James is the single most valuable commodity in team sports today. No individual player in any sport has as much control over a team's success as a basketball player does and due to the NBA's ridiculous player salary rules, he is limited to making around $21 million dollars this year. That's less than Lionel Messi, Aaron Rodgers and even Ryan Howard and Ryan Howard sucks. The Cleveland Cavaliers have him now against all odds. Sit and think about this for a second. A human being chose to live in northeast Ohio instead of South Florida, man LeBron James must hate sunshine.
In reality we don't really know why he chose to return to Cleveland over returning to Miami. Maybe he realized after this year's finals that Dwayne Wade got old fast and the Miami heat didn't represent his best chance to win more titles. Maybe he believes that winning a title in Cleveland represents his best opportunity to become an even bigger global icon and eventually a billionaire. Maybe he really does just miss being "home." Regardless here we are, Miami Heat "dynasty" is dead for now. The Cavs are already on the phone with Minnesota offering two former number one picks and a future first rounder for Kevin Love. The Rockets are the second happiest team in the league right now because all indications are that they will get Chris Bosh as a result. The rest of the dominos will fall starting with Carmelo Anthony and Bosh and down the line all the way to Trevor Ariza. Things just got way more interesting and the lesson as always "nobody knows anything."
Joe Bisceglie
Sports Columnist,
Inside Sport Center
Jul 12, 2014