NBA Trade Deadline For Dummies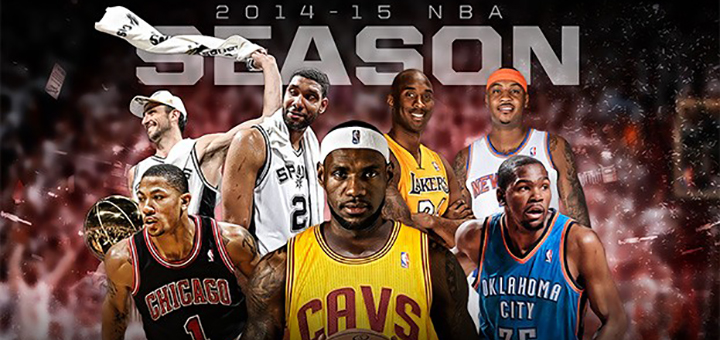 We swear that here at Inside Sport Center that we've been paying close attention to this NBA season. We even started writing articles for your enjoyment a handful of times only to end up with word documents of half-finished ideas and thoughts that would become irrelevant by the time we finished them. We never stopped paying attention so when the NBA had the craziest deadline day in years, we felt like we had to help you guys sort out everything that happened.
Miami Heat acquire Goran Dragic from the Phoenix Suns for 2 first round picks and 4 crappy players to make the salaries work
 You will find this to be a theme in many NBA trades. Because of the complexities of NBA salary cap rules, many trades will involve players that nobody cares about for the purpose of making the trade legal under salary cap rules. Understanding this trade means this; Miami gets Dragic, the best player to change teams at the deadline. He makes them a more talented starting lineup for this year and most likely next year since Miami has to resign him to justify this trade. Phoenix trades a player that gave all indications he wanted to leave in 4 months for two first round picks including an unprotected one in 2021. Maybe that pick will be lousy but there's a chance that it ends up being super valuable in the future. Miami gets better in the short term but is almost undoubtedly losing in round one anyway so this trade is really about making them better for 2016 especially given the news today that Chris Bosh is out for the rest of the season.
The Phoenix Suns acquire Brandon Knight from the Milwaukee Bucks, the Bucks acquire Michael Carter-Williams, Tyler Ennis and Miles Plumlee and the 76ers acquire a protected first round pick of the Lakers
Phoenix replaces their recently departed point guard with one that is about equally good and possibly more likely to re-sign with them. They lose a valuable Lakers first round pick (more on that in a second) but they did pick up 2 Miami ones in the prior trade and they unload the second best Plumlee brother. Milwaukee trades away their best player and replaces him with a player at the same position that is about 80% as good. They also pick up two nice little role pieces in Ennis and Plumlee. For them this trade says one thing, they believed that another team would offer Brandon Knight more money in the offseason than they were willing to pay him. They replaced him with someone that won't sink their playoff chances this year and is under contract longer and may fit their overall team needs long term. As for Philadelphia, they traded their best player, a former Rookie of the Year for a future Lakers first round pick. That pick will either be the 6th pick in this year's draft because it is top 5 protected and the Lakers stink or will roll over to next year and likely fall between 4 and 10 because it is top 3 protected and the Lakers stink. This trade tells you everything you need to know about how Philadelphia feels about MCW, they'd rather bank on a random lottery pick than keep him. Of course the tin foil hatted among us will assume that this is an elaborate tanking strategy by Philly and trading their best player is an attempt to maximize their chance at the best player in the upcoming draft.
Detroit Pistons acquire Reggie Jackson from the Oklahoma City Thunder, the Thunder get Enes Kanter, DJ Augustin, Kyle Singler and Steve Novak, The Utah Jazz receive some crappy players and a protected Thunder first round pick in 2017 and a Detroit second round pick.
We will start with the Thunder; they unload an unhappy role player that was sure to leave in the off season and acquire a whole new bench. The Thunder bench has been an abomination for some time now and in theory all 4 guys acquired could see playoff minutes for them and all it cost them was a future first and a malcontent whose production fell off a cliff the last 2 months.
The Pistons get a rental on Reggie Jackson in a meager attempt to chase a playoff spot this year. It costs them two second rounders and two middling bench guys. Utah gets a future middle of the pack first round pick for a former top 5 pick that wasn't returning next year anyway. They also get a second rounder.
Boston Celtics acquire Isiah Thomas from the Phoenix Suns for Marcus Thornton and a 2016 first round pick
This trade is a perfect illustration of how the salary cap impacts the perceived values of players. Six months ago Boston could have in theory signed this very player for the same contract and not forfeited anything for it. However in the last few months, all indications are that the NBA's salary cap will go up dramatically soon and suddenly Thomas' contract looks like a bargain, a bargain that the Celtics were willing to forfeit the least valuable of their 400 future number one picks to get. The Suns unload a guy they clearly didn't like all that much and get a first round pick for it.
The Portland Trail Blazers acquire Aaron Afflalo and some guy from the Denver Nuggets for Thomas Robinson, some other guys and a protected 2016 first round pick.
This is probably the most straightforward trade of the day. Portland trades their first round pick next year to get Afflalo who will contribute major minutes for them during the stretch run and in the playoffs. He is a valuable piece for a team that fancies itself a title contender. The Nuggets get a first round pick next year for a guy who was not in their future plans. They also get to be the fourth team to take a crack at turning former top 5 picks, Thomas Robinson into a useful NBA player. Good luck guys.
The Philadelphia 76ers acquire Javalle McGee and the OKC Thunder first round pick in 2016 from the Denver Nuggets for nothing.
This was the most interesting NBA trade of the day to me. Denver has essentially paid Philly the price of another's team first round pick which they owned to take a player and his $12 million salary off their hands. As we mentioned before, Philly is in supreme tanking mode, they aren't so much building a basketball team as they are collecting assets and part of this collecting assets is that they aren't actually spending anything close to NBA team level money in doing so. As a result, not only are they below the league's salary cap, they are below the league mandated salary floor by almost 13 million. They can afford to take on this salary with no repercussion to them and save Denver $12 million and get another first round pick for doing so. The NBA in 2015 has become part basketball, part Monopoly.
The Minnesota Timberwolves acquire Kevin Garnett from the Brooklyn Nets for Thad Young.
The Nets save like $3 million dollars with this deal and Minnesota gets a few thousand more fans in the seats this season by trotting out the best player in franchise history for a few games again. This trade only looks awful for them when you realize that they traded a first round pick to get Thad Young and now have traded him to make an extra few thousand dollars.
There were a bunch of other trades involving fringe players and future second round picks but nothing that is worth mentioning. What did you guys think? Do any of these trades move the needle in terms of the NBA championship picture? Which ones interest you the most?
Joe Bisceglie
Sports Columnist,
Inside Sport Center
Feb 22, 2015