Can you imagine the next "El Clasico"?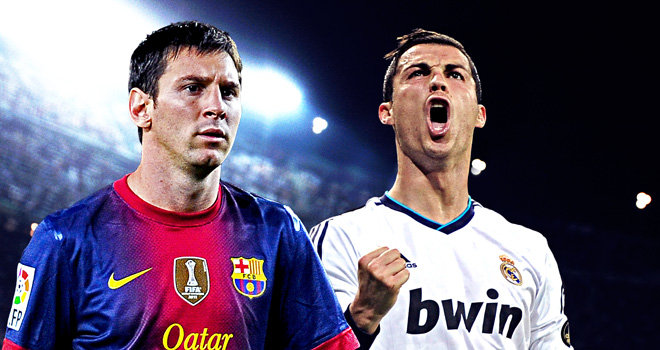 Messi, Neymar, Suarez vs. Ronaldo, Bale and James Rodriguez is absolutely a dream battle. Just the idea of Real Madrid and Barcelona battling head to head with these mind boggling mega stars makes you realize once again that there are no two other teams in the world of sports that generate more interest when they face each other.
El Clasico is the term referred to Real Madrid vs. Barcelona matches. Without getting to much into their history, the animosity between the two clubs is as old as the clubs themselves. Today, Real Madrid and Barcelona are amongst the richest and most successful clubs in the world and as a result they attract the best players in the world of soccer. These two teams have elevated the Spanish La Liga to a whole new level and made it one of the most exiting leagues to watch.
Last season Real Madrid won La Decima (their 10th Champions League cup) which brought the excitement back to Madrid. They have been suffering badly these last years. Barcelona's years of dominance proved difficult for Real and it ignited the fire within Madrid which resulted into a completely redesigned team. They brought Jose Maurinho to Madrid and he made some fantastic signings and was finally able to stop Barcelona's dominance.
Now, Real's dominance last season ignited changes on the other side. Barcelona decided to drop their coach Tata Martino and brought back as a coach their former player Luis Enrique. Barca's staff of directors admitted that an overhaul of the team is necessary for future success. As a result they signed one the best strikers in the world, Luis Suarez. On the other side, Real signed with two shining stars of the World Cup: James Rodriguez and Toni Kroos. There are rumors that Real is trying to bring another Colombian striker, Radamel Falcao.
Now take a second back and just analyze these names. These names represent the best of the best players that soccer has to offer and all belonging to these two teams. This is just adding fuel to their rivalry because the season hasn't even started and everyone is talking about the next El Clasico.
Can you blame them? No I can't, because I am just as hyped. Only these two teams can produce the level of anticipation and adrenaline never seen before. Who is going to end up victorious will remain to be seen, but we can all agree that you won't leave disappointed.
Hekuran Latifi
Editor-in-Chief,
Inside Sport Center
Jul 26, 2014