David Tyree and a reminder; athletes aren't role models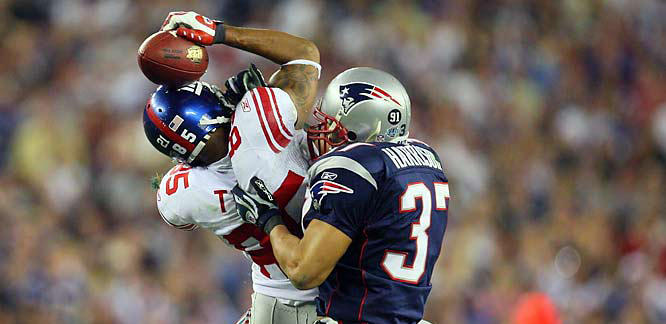 To help you the reader better understand where I am coming from you need to understand a few things about me. For starters, I care about sports in a way that is borderline unhealthy. The New York Giants Super Bowl 42 win over the New England patriots was personally my all-time favorite sports moment and one of the top 10 moments of my life. There is no hyperbole in that last statement. In my place of residence there are at least two pictures of David Tyree making his famous "Helmet Catch". Needless to say I am overly grateful to Mr. Tyree for his athletic prowess.
There is also something else you should know about me. While I may not be as vocal as I could be about the matter I am a staunch proponent of gay marriage and gay rights. I have family members that are homosexual as well as some friends from college. The world is a better place for them now than it was 50 years ago but that doesn't mean it is perfect. They are still subject to societal prejudices and insensitivity that we should be working everyday towards erasing.
The previous two paragraphs should have nothing to do with one another but unfortunately they do. The New York Giants hired David Tyree to a position of director of player personal. Tyree has mostly been out of football since retiring in 2010. This was a chance to bring a local hero back into the organization where he is adored.  An Organization called the Human Rights Campaign seen this an opportunity to remind everyone that five years ago Tyree used his celebrity to express his views on gay marriage. Specifically he wanted us to know that "there is no scientific evidence to support the claim of being born gay" and that he has met "former homosexuals." He also stated that he would trade his famous catch in the Super Bowl if it would stop homosexuals from getting married. I think that last statement is the very definition of a deal with the devil.
Let's be clear on something right off the bat. David Tyree's comments are shitty. Please don't tell me Tyree is "entitled to his opinion". His opinion is ignorant and hurtful and frankly he is a pretty shitty person for believing and saying those things. His comments are the type of homophobic, bigotry behavior that tries to hide behind religion which just makes them worse. There are more Christians that support homosexual relationships in this country than don't. It is cowardly to hide behind your religion, own your own shitty opinion. Fifty years from now we are going to look back on our views of gay marriage the same way we look at interracial marriage today. We won't believe that we were ever that ignorant and intolerant.
The Giants stance is that Tyree "was expressing his personal view, and that is not the view of the Giants organization." That is all well and good but this man is a public figure representing your organization. Furthermore, this is now somebody in charge of personnel decisions. In the light of Tony Dungy's comments is it unreasonable to think that Tyree's personal views could factor into his decision making when another publicly gay player makes himself available for the NFL Draft? Tyree will almost certainly have subordinates working underneath him. Nobody with the Giants is concerned about the workplace environment they will endure if they are in fact homosexual?
Tyree's comments are four years old at this point. It seems odd to be rehashing them now. It's just that we have come so far as a society even in the last four years. Tyree has never publicly apologized for his comments and I think it is safe to assume that his feelings remain unchanged. I don't think it is unreasonable for the Giants, an organization owned by a vocal supporting of gay marriage, John Tisch to request that Tyree apologize for his comments. As a society we should stop giving a pass to assholes that express bigoted views publically and hide behind the cloak of their religion. We should expect more of them.
All of which leads me here; one of my favorite athletes of all time is kind of a shitty person. We glorify our athletic heroes for their feats on the field, forgetting that the qualities that make you a great athlete don't necessarily make you a great person or even a good person. Sometimes we luck out and we get both but more often than not we end up disappointed in that regard. Two decades ago the great Sir Charles Barkley said it best while peddling footwear "I am not a role model."
Joe Bisceglie
Sports Columnist,
Inside Sport Center
Jul 25, 2014