Recap of NFL Week 1 and a picture of a hot girl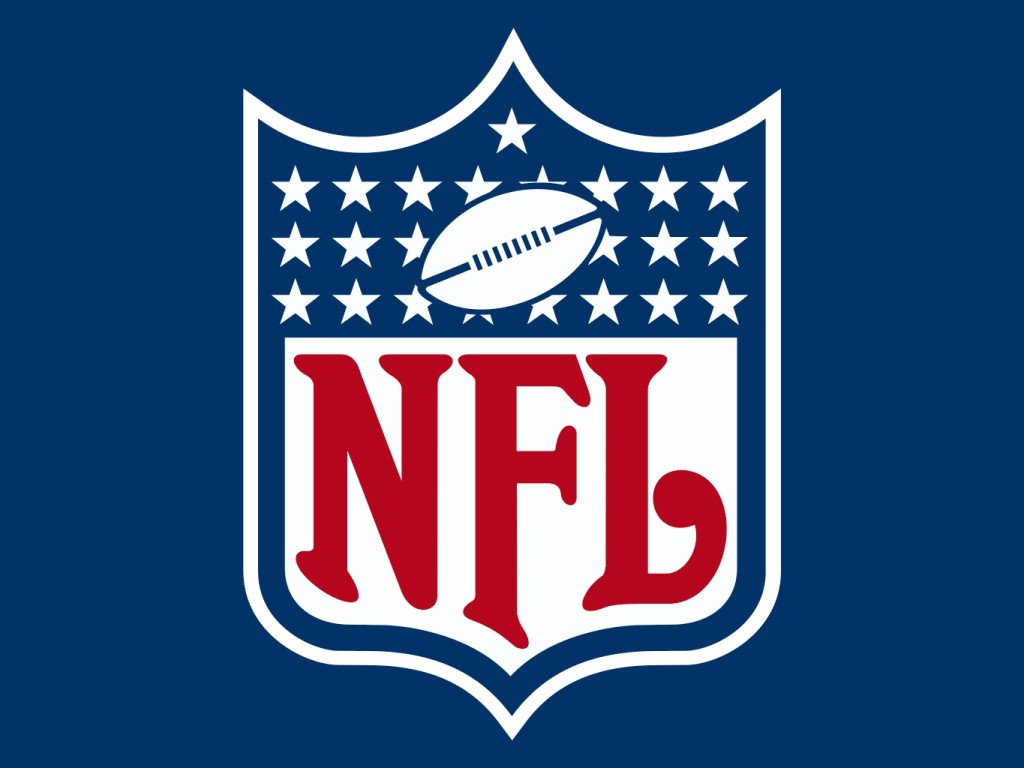 Welcome to our weekly NFL recap column. This is a concept that I've brought with me to four different websites. It is always a fan favorite. For those of you that are unfamiliar; every Sunday I watch a little bit of every 1:00 and 4:00 NFL games on the NFL Sunday Ticket. I then write a recap for those of you that are less fortunate and did not get to watch every single game. We throw you a little bonus at the end for being good sports and reading the whole thing. Let's get to it.
Falcons vs Saints: No game better illustrates why the NFL Sunday Ticket is the greatest gift to sports fans than this one. Atlanta and New Orleans agreed to play this game under Arena League rules. Quarterbacks Matt Ryan and Drew Brees combined to throw for 2,500 yards in this contest as the two teams traded scores over the final four minutes and overtime. The hero in this offensive explosion ended up being Falcons kicker Matt Bryant who booted a 50+ yarder to send the game to OT and then the game winner in OT.
Vikings vs Rams: The Vikings took the Rams out behind the woodshed and did unspeakable things to them. Cordarelle Patterson is a bad, bad man. The Vikings young WR rushed for 100 yards including an end around that he broke for 83 yards. Say what you want about Norv Turner as a head coach (and we've said it all) but the man is an offensive genius and giving him two monsters like Patterson and Adrian Peterson isn't fair. It's like giving Michelangelo Photoshop.
Jets vs Raiders: The Jets dominated this game from a yardage standpoint as they held Oakland to under 160 total yards while racking up over 400 of their own. Inopportune turnovers kept the Jets from pulling away and they managed a mere 19 points. Quarterback Geno Smith did not look terrible in the win which is probably the nicest words I've ever said about Geno Smith.
Bengals vs Ravens: I had to wash my eyes out with bleach after this affair. Neither team scored a touchdown for the first 42 minutes as the Bengals were content to just keep kicking field goals and the Ravens were content to just wait for Ray Rice's suspension to end. The fourth quarter included a (relative) barrage of TDs including an insane bomb to AJ Green that reminded everybody that AJ Green is really freaking good at catching footballs and running with them.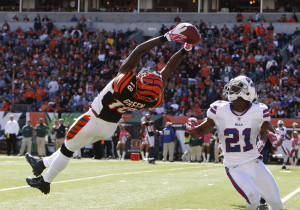 Jaguars vs Eagles: Survivor or Suicide pools are a popular form of gambling for NFL fans. In such pools you must pick a team each week to win the game outright, no spread or odds required. However you can only pick every team once during the course of a season. Trust me, the entire endeavor is more difficult than it sounds. Needless to say the Eagles were a trendy pick in Survivor pools this week. Chad Henne doesn't give a fuck about your Survivor pool though. Chad Henne came to Philadelphia to fuck up your whole world as the Jaguars raced out to a 17-0 halftime lead behind Henne and receiver Austin Hurns. The game proved to be a tail of two halves and in the second half the real Eagles showed up and dropped a cool 34 unanswered points on Jacksonville to remind us all why we picked against the Jags in the first place. At least Hurns will be the hot fantasy football pick-up this week so that's something.
Bears vs Bills: This was another popular Survivor pick this week as well as a friendly reminder to never bet on Jay Cutler under any circumstances. To quote my uncle "Jay Cutler could ruin a wet dream."
Titans vs Chiefs: Jamal Charles was given only 7 carries in this game. At the time of writing this there is no news that Jamal Charles was injured during the game or that he was abducted by aliens at halftime. I'm not really sure what happened but all signs point to a 6-10 season for KC and the end of the honeymoon for coach Andy Reid and $60 million QB Alex Smith. Jake Locker didn't look terrible for the Titans which just basically makes him the white Geno Smith as far as this column is concerned.
Texans vs Redskins: This was an awful game that never made it onto our TVs once. Apparently the Texans won which is good but top rookie linebacker/nightmare Jadaveon Clowney was injured and will miss some time which is bad.
Patriots vs Dolphins: The Patriots were outscored 23-0 in the second half against a team quarterbacked Ryan Tannehill and coached by Joe Philbin. Seriously, this happened. Five different Patriots plyers had rushing attempts in this game and none more than eight which is just your annul reminder that Bill Belicheck thinks your "fake football fantasy game is stupid, nerds."
Steelers vs Browns: The Steelers did everything possible in the second half to lose this game. They stopped scoring, they stopped tackling, they started letting the Browns crappy receivers run right by them and catch the ball. Never forget though, Browns will Brown. Cleveland managed to lose a tied game in which they had the ball with first down and under 90 seconds left. Let that sink in for a second. Shun Suisham kicked a game winner as time expired and the Steelers won a game in which they only really tried hard for about 31 minutes. Oh, and Antonio Brown kicked the Browns punter in the face on a punt return and it was awesome.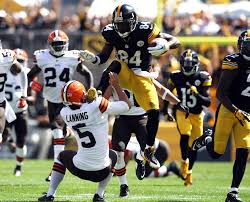 Bucs vs Panthers: This was a dreadful game. With Cam Newton out, it featured Derek Anderson and Josh McCown as the starting QBs. I don't think it ever occurred to me that I would type a sentence that was so depressing. This wasn't a CFL game, this was a real life NFL game that featured two men with years of evidence against their claims of being real NFL QBs. Not only were they starting but I had to watch because of somebody's genius decision to have ten games at 1:00 and only two at 4:00. In all seriousness whoever came up with that plan should be fired, bonus points if it was asshole commissioner Roger Goodell. Since I had no choice but to watch most of this game I can tell you that for three quarters the Bucs offense looked anemic. Actually anemic is an upgrade, what is worse than anemic? That's what the Bucs offense looked like for 75% of the game. At least the Panthers had an excuse, they were forced to start Derek Anderson at the last minute. It's not like they had a contingency plan in place for that, nobody anticipates anything so terrible happening to them. It would be like having a plan in place for a gang of sharks attacking your home using a rocket launcher.
Cowboys vs 49ers: It would be very easy to pile on Tony Romo and for this whole paragraph to delve in negativity and jokes at his expense so before we do that lets try to find some positives from this game. Rookie running back Carlos Hyde looked really good for San Fran. So did Demarco Murray for the Cowboys. Colin Kaepernick made an amazing play on the first of two Vernon Davis TDs. Ok that's all I got. The Cowboys defense played poorly in this one but Romo didn't help matters with his 17-3 interceptions including one in the red zone. As someone that went on the radio and talked up Tony Romo's fantasy prospects this season I apologize deeply and hope that nobody listened to me.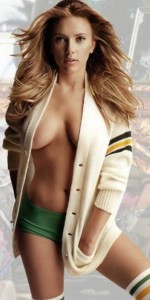 As a thank you for reading the whole article, here is a picture of an attractive woman. This week's choice is Scarlett Johansson.
Joe Bisceglie
Sports Columnist,
Inside Sport Center
Sep 8, 2014