Recap of NFL Week 3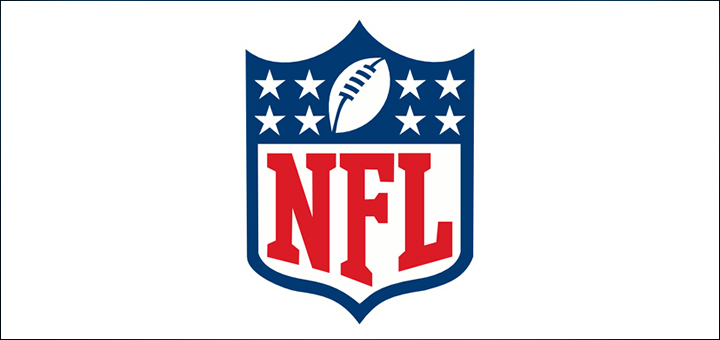 This week's NFL recap comes a few days later than usual but still chock full of goodness. All the usual rules still apply, we only recap Sunday afternoon games and at the end we give you a present for reading the whole thing. Let's get to it.
Giants vs Texans: Rashard Jennings is a bad, bad man. He hurt the Texans to the tune of 170 yards as the Giants looked really good in dismantling the 2-0 Texans. The final score; 34-17 doesn't truly illustrate how bad things could have been for the Texans, the Giants frankly left at least 10 points on the field through boneheaded turnovers and mistakes. Besides Jennings time as a BMF, the Giants also finally received a solid performance from Victor Cruz and their defense looked good and reminded everyone that Ryan Fitzpatrick is not very good at football. That is the dirty secret of the 2014 Texans bandwagon; they are below average at the most important position on the field and when a defense plays well this flaw gets a great big spotlight on it. The only other item of note from this game is that the Texans Deandre Hopkins made one of the greatest catches that I've ever seen that was unfortunately called back due to an offensive penalty. It was amazing enough that as a Giants fan I wouldn't have been mad if the refs let the play stand despite the penalty for being "so freaking awesome."
Cowboys vs Rams: This game was a shitshow. St. Louis jumped out to a tidy three touchdown lead behind the play of the immortal Austin Davis and the customary Tony Romo pick 6 that comes free with every Cowboys' game. Romo recovered and led Dallas to a nice come from behind victory 34-31. The real key in the Dallas win and in their somewhat surprising start so far has been their running game. After years of throwing an unnecessarily large amount the Cowboys have discovered they have perhaps the finest run blocking in football and a super talented running back in Demarco Murray. Even in this game in which they were down early, the Cowboys never panicked and kept running all over the Rams at over 4 yards a clip. It's a scary world in which the Cowboys hve a competent coaching staff, one that I'm not sure I want to live in.
Bills vs Chargers: I watched exactly 0 minutes of this game but I heard the Chargers won so that's cool.
Saints vs Vikings: The Vikings had some big time distractions this week and they came out flat, scoring only 9 points against a Saints defense that gave up approximately 554 points so far this year. New Orleans can't even feel good about this one as they only managed 20 points and would have lost had they played even a competent team. Things are bad for the Saints this year, we might be looking at a 6-10 campaign.
Bengals vs Titans: The Bengals went out and decimated the Titans and generally made quarterback Jake Locker's life pretty miserable. It was a pretty ho hum drubbing of a bad team by a good one. The only interesting play in the entire game was in the first quarter when the Bengals ran an end around to Mohamad Sanu who then threw a pass to QB Andy Dalton and the Red Rifle scampered into the end-zone for a nice twenty yard TD catch, giving hope to all mediocre redheaded people everywhere that someday they can be just as good as normal people.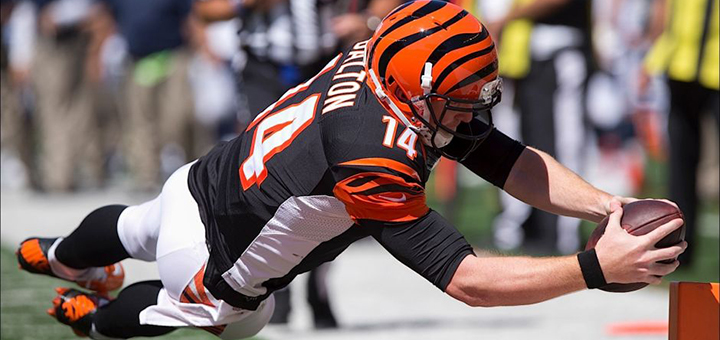 Ravens vs Browns: Another game that featured a QB catching a pass. Was this the theme of the day? Was September 21st national "QBs acting like wide receiver day?" Did I miss the memo? Well this one featured a very strange play in which the Browns coach pretended to yell at backup QB Johnny Manziel while he was still on the field, the Browns then snapped the ball and threw it to an open Manziel streaking down the sideline. The play was called back due to an illegal procedure penalty in what was probably the most "Browns" penalty of all time. Actually that's not true, the Browns lost a game about ten years ago because one of their defensive players ripped off his helmet after making the game ending play and the subsequent 15 yard penalty gave their opponents a field goal opportunity that they converted for the win. That really happened, I kind of remember watching it.
Guess what, the Browns also lost this game in a flurry of missed field goals and defensive assignments because they are the Browns and this is what happens when you are the Browns, even good things turn to shit.
Lions vs Packers: Matt Stafford defeated Aaron Rodgers for the first time in his career. I know this because I heard somewhere between 5 and 100 times that Matt Stafford had never defeated Aaron Rodgers before. Then the game started and it was an offensive shoot out just as everyone expected. Oh wait, it wasn't? It was a defensive struggle that featured almost as many points scored by the defenses as the two high powered offenses. By the way, the meeting of distraught Eddy Lacey fantasy owners meets on Fridays in the church basement. Coffee and doughnuts are complimentary.
Colts VS Jaguars:  A good old fashioned blowout. The Colts went up 91-0 before the Jaguars pulled the plug on the Chad Henne experience. Welcome to the Blake Bortles era Jacksonville! Jags fans stood and cheered as the team's first round pick came in and ran around completing passes and dishing out hope to a fan base that hasn't had much to cheer for since the halcyon days of Mark Brunell. As for the Colts; Andrew Luck is really freaken good and if he is available in your fantasy football league you should go pick him up.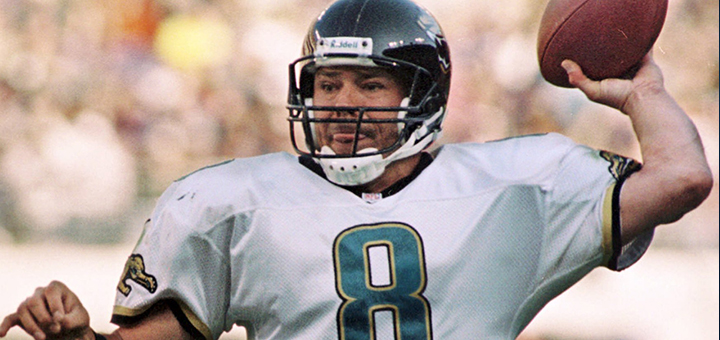 Patriots vs Raiders: Maybe New England isn't a very good football team any longer. It is possible that we see Brady and Belicheck and Wilfork and assume they are still the consistently dominant force they've been. But what if that time is over? They struggled mightily to beat the Raiders, managing a mere 16 points against a defense that can best be described as "struggling." The game ended with the Pats victorious because rookie second round pick Derek Carr channeled his older brother David and threw a game ending pick in the red zone. If this week's performance is any indicator we may be looking at the first "non-winning" Patriots season is almost more than ten years.
49ers vs Cardinals: Speaking of teams that may not be as good as we thought, come on down San Francisco 49ers. Another week another blown lead, another day closer to Jim Harbough coaching at the University of Michigan. The 49ers woes overshadowed the Cardinals' effort which was the type of game and effort that playoff teams put forth. Without their starting QB, the Cardinals fought back from a half time deficit and showed they might be a force to be reckoned with, or they may be a mediocre team with QB problems that lucked out in facing another team that was more of a mess. We will find out.
Dolphins vs Chiefs: The 0-2 Chiefs came in without star running back Jamal Charles. Nobody would have been shocked if they laid down like dogs in this one. Instead replacement running back Knile Davis turned into the new Larry Johnson and decimated a Miami defense that might actually be good. You know who isn't very good, Ryan Tannehill. Tannehill is on year three of his wide receiver turned first round QB experiment, maybe it's time to have him try wide receiver again. Maybe they can have Lamar Miller play QB. Heck, have defensive end Cameron Wake play QB, anything has to be a better plan than the failed former WR experiment.
Broncos vs Seahawks: Last year's Super Bowl participants matched up as perhaps the two strongest teams again this year. The Seahawks came out and just ruined Peyton Manning's first half. Denver scored only three first half points and I'm sure had scary flashbacks to the Super Bowl blowout from 7 months prior. The Broncos mounted a comeback and then with less than 3 minutes Manning threw a backbreaking pick that should have sunk his team and proved once and for all that Pete Carroll and the Seahawks are his daddy. Luckily the Bronco's defense picked him up and got him the ball back with 50 seconds left. Still, 50 seconds with no timeouts in the most hostile environment in the league against an all -time great defense is a difficult task. Out of 100 times, 99 would end with failure, most QBs wouldn't even get their team over the midfield line. But Peyton Manning is not most QBs, he may be the GOAT and he showed it here leading an 80 yard TD drive under the most intense conditions in less than a minute. Then he topped it off with a successful two point conversion to send the game to OT.
Of course in overtime Russell Wilson and Seattle systematically picked apart the Broncos D on the way to a game winning touchdown drive. They killed Peyton Manning's chances at redemption and the win seven yards at a time. Cheer up Peyton, this week we have Sara Underwood to make you feel better.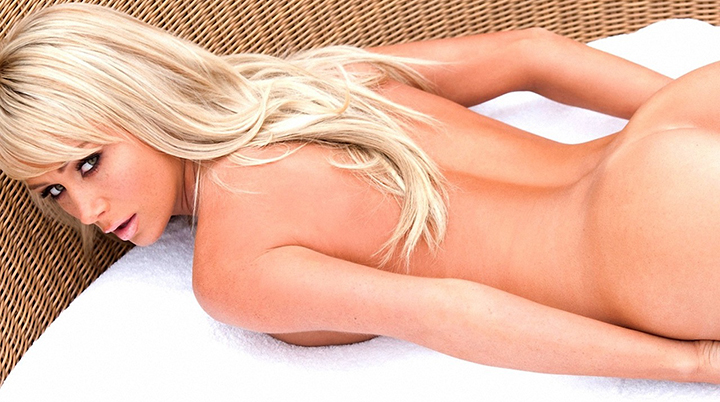 Joe Bisceglie
Sports Columnist,
Inside Sport Center
Sep 24, 2014