Is Di Maria the answer for Manchester United?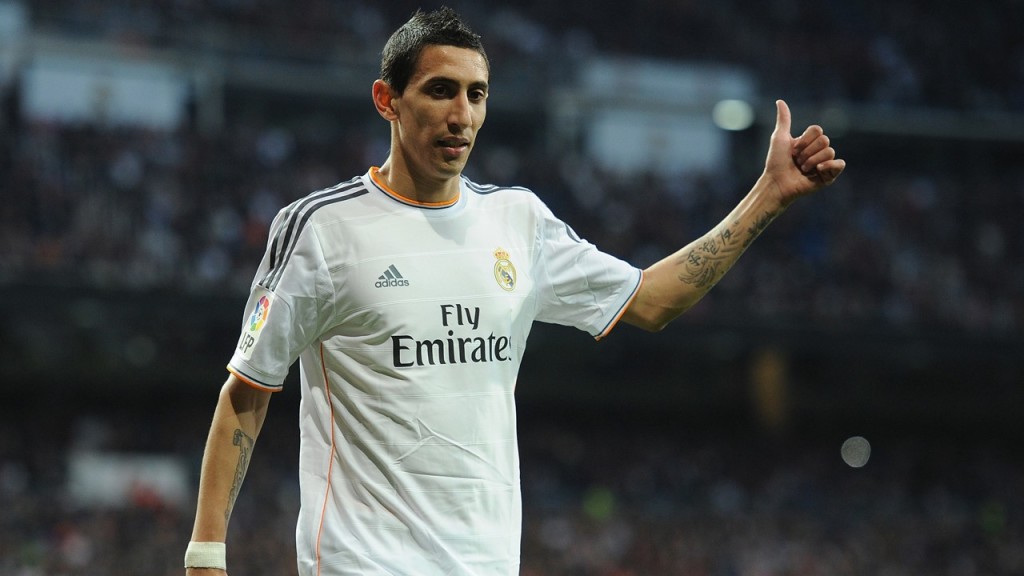 Manchester United is expected to announce the transfer of Angel Di Maria from Real Madrid for a record £60M. This season started off on the wrong foot for Manchester United being defeated 1-2 by Swansea City, then things worsened on Sunday after their draw against Sunderland. So after two games, Manchester United has collected just one point and looks like they are going to throw money at the problem.
After the news of Di Maria's transfer sum leaked out, many fans got nervous over whether the Argentine winger is worth that kind of money. His transfer will break the previous record in EPL when Chelsea transferred Fernando Torres from Liverpool for £50M.
Truth to be told, Manchester United are in dire need of Di Maria's services. Their midfield is terrible because they simply lack quality players. Di Maria's versatility will come handy for Van Gaal knowing that he can play in many different positions and not just as a winger. He is known for his assists and that is a great news for Rooney and Van Persie.
But Di Maria alone will not solve all their problems. Their defense is in a bad shape as well after losing players like: Nemanja Vidic, Rio Ferdinand, Patrice Evra and Ryan Giggs who retired. They made a good move by transferring the defender Marcos Rojo from Sporting Lisbon and more transfers are expected before the transfer window closes.
Many fans point the finger to Ed Woodward who is the current executive vice-chairman of Manchester United. He enjoyed great success with United under Sir Alex Ferguson by promoting the brand and selling the name around the world. But he couldn't translate his negotiating skills when it came to new signings. So far he failed to bring quality players and hugely overpaid on the players they signed. Last year they missed on the opportunity to sign players like: Fabregas, Gareth Bale, Thiago Alcantara and Sami Khedira. There were rumors suggesting that Woodward believed they could bring Cristiano Ronaldo back. Instead they signed Marouane Fellaini from Everton for £27.5M. He has been such disaster that they are having trouble loaning him now to other clubs. They also signed Juan Mata from Chelsea for a fee believed to be around £25M.
So far Woodward has struggled to negotiate good deals for the club, and Manchester United are acting like a poor man who waits until the last minute to buy things that he needs and ends up paying full retail price all the time.
Hekuran Latifi
Editor-in-Chief,
Inside Sport Center
Aug 26, 2014