Could this be the new golden era for Real Madrid?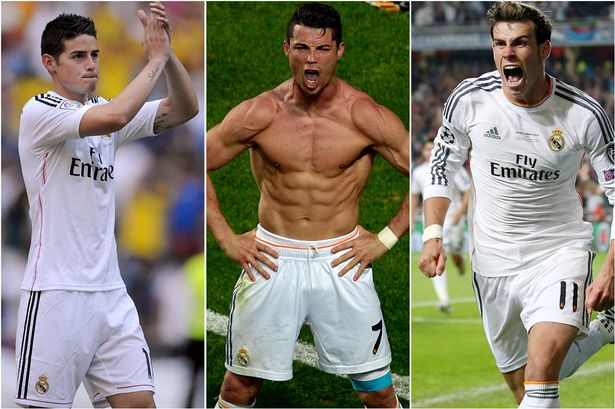 Last time I wrote about the "war" between the English Premier League and the Spanish La Liga, I came to a conclusion that Premier League has more good teams but on the flip side when comparing teams side by side, La Liga takes the crown.
Real Madrid and Barcelona have been very busy in the transfer window and the level of anticipation for this season has been raised to another level. Real Madrid is entering another Galactico era under Florentino Perez and we can't wait to find out what these mega players are going to produce. Capturing Gareth Bale, James Rodriguez and Toni Kroos raises the bar very high and definitely makes Real Madrid one of the most feared teams this season.
Being Real Madrid, one of the richest and most successful sports clubs in the world, the expectation is always very high, and you are expected to win all the time no matter what. That's why the turn over for their coaches has been so high in the last couple of years.
But this time around having won the Campions League and the Copa del Rey last season, they kicked the new season by adding another trophy, the Super Cup! Their coach Carlo Anclotti seems to have strengthen the squad even more with their latest additions to the team and having three top strikers like Ronaldo, Bale and Benzema, who could ask for more? But this years additions have really strengthen the midfield. James Rodriguez and Toni Kroos will make the difference this season. They will add energy, and creativity at the same time to their midfield. Older midfielders like Xabi Alonso could be given more time to rest and Real is very likely to sell their midfielder Sami Khedira and Angel Di Maria to make room for the new players.
The only concern for Real Madrid seems to be their goalkeeper. Many believe that Real should have kept Diego Lopez who ended up joining AC Milan, and let go Iker Casillas who after his performance during the World Cup raised more doubt if he can still produce those amazing saves that we all got used to seeing. However, they did sign Costa Rica's goalkeeper Keylor Navas who is going to compete with Casillas for the first place.
There is still talk that Real might sign Falcao from Monaco, but regardless if that happens Real is continuing to do good business with players and in return you can expect higher ratings, more excitement and ultimately everyone is hoping that these changes are going to result in success on the field.
How many trophies are they going to win this season is hard to predict, but one thing is certain, with this squad they are going to compete for every trophy possible! They seem to have all the components this season and let's see if the new era of Galacticos is going to write another successful chapter in Real Madrid's already rich history.
Let us know your opinion in regards to how does this new team of Galacticos compare to the previous Galacticos?
Hekuran Latifi
Editor-in-Chief,
Inside Sport Center
Aug 16, 2014