Contender or Not: NFL Edition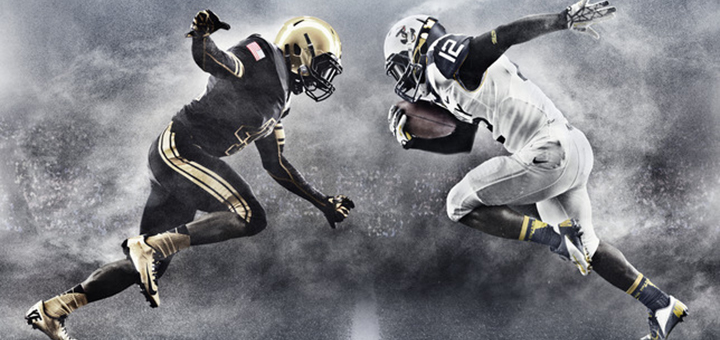 There won't be a recap of NFL games, we're taking a week off. But we don't want to leave without your fix so we're introducing a new concept here at Inside Sport Center. After four weeks have passed in the NFL season we have a better understanding of each team, 240 minutes of football tells us a lot about them. We know what they do well and what they don't. Most importantly we now have an idea of which teams are actually good and which ones aren't and we do it in a tidy little segment called; "Contender or Not but sometimes maybe" (It's a working title.)
Arizona Cardinals: Amazingly; yes. This is a world class defense with some big time playmakers on the other side of the ball as well. If they can get adequate QB play which is a big if, they can ride that Trent Dilfer plan all the way to the big game.
Atlanta Falcons: Yes, for the opposite reasons of the Cardinals. The Falcons have an excellent QB and big time wide receivers. They can hang 40 on anybody and sometimes that is enough. If they get a C+ effort from their defense, watch out.
Baltimore Ravens: Surprisingly; yes. They have handled the Panthers and Steelers and to a less extent, the Browns. Steve Smith is on a revenge tour unseen since the Bride in Kill Bill and their coach and QB have already proven they can win the big one.
Buffalo Bills: No; unlike the Cardinals, the rest of their team is not good enough to make up for their deficiencies at QB. Kyle Orton is not the answer.
Carolina Panthers: They've given up approximately 195 points the last two weeks which wouldn't be a problem if they weren't trotting out the weakest group of offensive skill players in the league. Let's go with "Not" here.
Chicago Bears: Yes, they are the Falcons but with a better offense.
Cincinnati Bengals: Yes, a hundred times yes. They are probably the strongest team in the league at every starting position on the field but quarterback. If the Ginger Terror Andy Dalton can be just good enough….
Cleveland Browns: No, just no.
Dallas Cowboys: A firm maybe. They are 3-1, Romo has been improving each game and their running game might be the best in the league. Their defense has been not historically awful which is better than many people expected.
Denver Broncos: Yes, for as long as they have Peyton the answer is yes.
Detroit Lions: Yes, they do a lot of things well. Their defense is wreaking havoc, Matt Stafford has looked really good this year and Calvin Johnson is a freaking Transformer.
Green Bay Packers: Yes, see Broncos, Denver, substitute Manning for Aaron Rodgers.
Houston Texans: No, not unless they embrace the mystical powers of JJ Watt and let him play quarterback.
Indianapolis Colts: Yes, although it would be nice to see them beat a good team this year. Their only wins have come against the Jaguars and Titans.
Jacksonville Jaguars: Hahahahaha
Kansas City Chiefs: A maybe that I'm leaning towards a no. I'm just not sure the guys round Ale Smith are good enough to win a title with Alex Smith at quarterback.
Miami Dolphins: Nope.
Minnesota Vikings: Not a contender but things look good for the future. Teddy Bridgewater could be the answer at QB after years of the Matt Cassell, Christian Ponder suckfest.
New England Patriots: I want to say no. This is a bad team that lost to the Chiefs and Dolphins, two teams that I've already stated weren't contenders. The offensive line looks bad, the wide receivers look slow and the 2001 defense isn't walking through that door any time soon. But I know that once I label them as not a contender they will rip off 10 straight wins and make me look like an idiot. So in conclusion; contender, as long as Brady and Belichick are alive.
New Orleans Saints: Here is a team I feel confident saying is not a contender. I don't know what they do well, it used to be throw the ball but I'm not sure that's the case any longer. This has all the makings of 6-10 season for the Saints.
New York Giants: Let's pump the breaks, the Giants two victories have come against last year's two worst teams. The Giants still have major holes and shouldn't be trusted…..except they play in a deeply flawed division and if they sneak into the playoffs anything can happen. They get a maybe with a glimmer of hope.
New York Jets: Maybe. I don't really have a reason, it's just that my wife is a Jet fan and I don't have the heart to tell her the season is lost.
Oakland Raiders: Maybe … … they can avoid losing every game.
Philadelphia Eagles: Contender but this is a shaky team. The offensive line is in shambles, so much so that quarterback Nick Foles needs to be moved to a relative safe house, maybe lay low for a bit. The defense is too reliant on turnovers and their best player; LeSean McCoy has less than 50 total yards the last two games combined. This is the shakiest of all the contenders.
Pittsburgh Steelers: Not a contender, I'm sorry Antonio Brown but the other 52 guys on your team don't have your heart. If they weren't the Steelers, with Tomlin and Roethlisberger we wouldn't even be having this discussion.
St. Louis Rams: Not a contender. They need a quarterback badly. It would be the ultimate okie doke if they traded a second round pick to Washington for Robert Griffin III. Then I would label them a contender next season.
San Diego Chargers: Big time contender. They should be 4-0. Phil Rivers looks good, even with the lack of a running game.
San Francisco 49ers: Maybe, with the bar inching towards contender. I honestly have no idea what to make of this team.
Seattle Seahawks: Maybe a contender*
Tampa Bay Bucs: Not even remotely a contender
Tennessee Titans: Jake Locker stinks which wouldn't a problem except he is the Titans starting quarterback. Not a contender.
Washington Redskins: They are only a new defense, new QB, new coach, new owner and team name away from being a contender.
*sarcasm
Joe Bisceglie
Sports Columnist,
Inside Sport Center
Oct 3, 2014